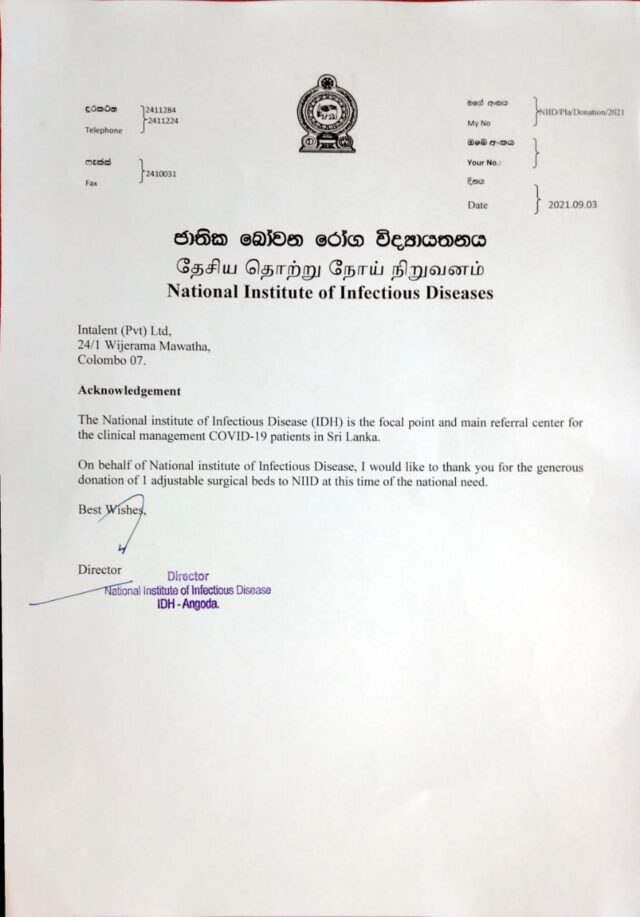 We all have been affected by the current COVID-19 pandemic. However, the impact of the pandemic and its consequences are felt differently depending on our status as individuals and as members of society. While some try to adapt to working online, homeschooling their children and ordering food via online supermarkets, others have no choice but to be exposed to the virus while keeping society functioning. Our different social identities and the social groups we belong to determine our inclusion within society and, by extension, our vulnerability to epidemics.
The COVID-19 pandemic has led to a dramatic loss of human life worldwide and presents an unprecedented challenge to public health, food systems and the world of work. The economic and social disruption caused by the pandemic is devastating.
We must recognize this opportunity to build back better, so InTalent Asia decides to contribute to save a life by donating hospital beds to the National Institute of Infectious Diseases Hospital widely known as the "IDH Hospital" located in Angoda, Sri Lanka on the 03rd of September 2021.
We must rethink the future of our environment and tackle climate change and environmental degradation with ambition and urgency. Only then can we protect the health, livelihoods, food security and nutrition of all people, and ensure that our 'new normal' is a better one.